How to Answer the Questions from the UC Essay Prompts
July 16, 2020
If you are going to apply to a University of California, there is a challenging task ahead, so you should prepare yourself for it. Every UC applicant is required to answer unique personal insight questions. There will be eight prompts, but no worries – you only have to choose four of them. Note that these questions will be different from the ones you had on your Common App.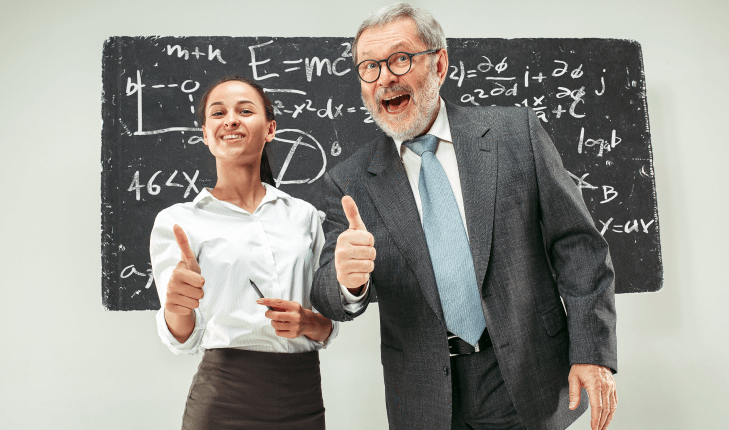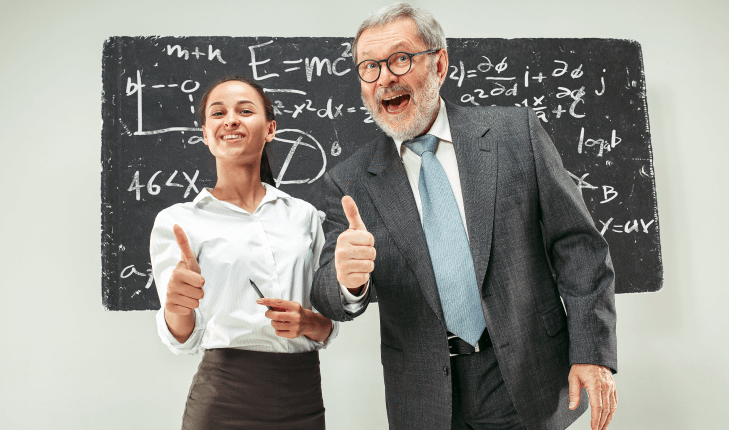 You probably wonder what the questions will be like, what UC admissions officers expect to find in your essay, and how to make your answers compelling. We will explain what the UC essay prompts are all about, how to select the perfect questions, and come up with impressive answers.
What are the UC Essay Prompts
The thing is, student applications mostly consist of numbers, such as GAP and SAT scores, the number of your AP courses, and years of being on the basketball team. These numbers do not reveal who you are, do they? Every UC school wants to select interesting individuals with unique personalities and creative view of the world. Hard facts and numbers do not help much in assessing your individuality. That is why personal insight questions are needed.
The UC essays help the admissions officers to see you as a person, not just a set of scores. You can reveal your feelings and thoughts, your true self, and tell how your past experiences have shaped you and created an individual you are today. The whole point of the UC essay is to provide information that cannot be included in your transcript. Remember: do not write this for you, write this for people who would like to learn who you are.
The UC essays are not like the papers you often write for school, where you analyze someone's work. The applications essay is more like a short story, so you should rely on real events from your life and their descriptions. You can talk about people, things, places, emotions – everything that can allow a look into your inner world.
Note that if you plan on applying to several UC schools, you still need only one application. It means that your responses to those four prompts will be received by every UC school that you are applying to. This is why you do not have to make your answers school-specific.
How to Choose the Perfect Prompts
As we have already mentioned at the beginning, there will be a list of eight prompts, four of which you will have to answer. There is a 350-word limit for each answer, which is not much.
First of all, you will have to choose the best prompts which you feel you can answer compellingly. Look at the prompts and sort them into categories: "definitely", "possibly", "avoid". With the "definitely" category, things are pretty simple: you read the prompt and immediately know what you will look like. "Possibly" is a category for those cases when you have some vague ideas which can be developed. The "avoid" category speaks for itself.
After you do this, write some major ideas for the prompts from the first category. Then, examine the "possible" prompts and decide on what looks more promising. Bear in mind that you should highlight your various strengths and unique character. Do not make decisions based on the immediate liking of the prompt. Consider whether you have enough thoughts and experiences to share on the topic.
The described approach is just a recommendation. For some applicants, the whole process may be more organic. Just find out what works for you.
UC Essay Prompts Examples
Here is a list of UC prompts to consider:
Describe your experience as a leader. How did you influence others, help to resolve conflicts, or make contributions to teamwork?
Everyone can be creative and express it differently. Creativity includes problem-solving, original thoughts and ideas, innovative approach. Describe your creative side.
What is the greatest skill or talent of yours? Describe how it was developed and manifested.
Have you taken advantage of a meaningful educational opportunity or overcame a barrier in the educational process? Describe how you did that.
What was the biggest challenge you have overcome? Describe how you did it and how this challenge impacted your academic success.
Tell about a subject that you find interesting and inspiring. Did you further that interest inside and outside of the classroom?
Which of your deeds made your school or community better? Describe your activities.
Apart from the information you have already shared in the application, what do you think distinguishes you from other applicants and makes you a strong candidate?
Writing a Response to a UC Prompt
Well, now it is time to talk about writing the response. Let's dissect several prompts and find out what the UC admission officers expect from you.
Question about Leadership Qualities
Describe your experience as a leader. How did you influence others, help to resolve conflicts, or make contributions to teamwork?
Bear in mind that leadership is also about mentoring other people, being in charge of some project or event. Write about your achievements and performance, as well as your responsibilities. Mention what you have learned while being a leader and how this experience affected you. You can also mention events that took place outside of your school if they demonstrate your leadership skills.
This specific prompt is meant to reveal how you took the role of a leader in a certain group and situation and how you managed to be a proper leader. Your response should include two parts:
Part 1: What was the dilemma? First, give context for your leadership experience.
Describe people who took part in your story, explain your relationship. Second, describe the situation or the problem you managed to solve. What was happening before you took the role of a leader? What was the issue? For example: "We could not decide on a present for our friend. Some people wanted to buy a book, but others insisted on a video game".
Part 2: What was your solution?
In this part, explicitly describe your actions. What ideas and thoughts did you have? What could happen if you were not there? Did you think of several possible approaches?
Tell how you grasped the nettle. Were you willing to take the role of the leader, or were you rather pushed into it? Was there a more obvious leader whose place you took? How exactly did you solve the issue or contributed to its resolution? How much time did it take?
Explain how this leadership experience affected your personality and made you who you are. Did it make you more confident? Are you now more likely to take the role of the leader?
What Does the UC Want to Find Out?
College life means a new environment, new people, and unusual experiences, as well as challenges. Though you will have advisers to ask for a helping hand, mostly you will have to solve your problems and cope with difficult situations on your own. That is why the UC wants to find out:
if you are mature enough to deal with a group of peers
if you possess problem-solving skills
if you are resourceful and creative
if you are stress-resistant and can avoid panic in difficult situations
Question about Creativity
Everyone can be creative and express it differently. Creativity includes problem-solving, original thoughts and ideas, innovative approach. Describe your creative side.
How do you understand creativity? What creative skills are important in your opinion? Do you consider yourself a creative person? How did your creative skills help you in life, especially in school? Did you use creativity to resolve issues? What were they, and how did you act?
How does creativity affect your decisions? Does your future career require using a creative approach? This question is about your self-expression. "Creativity" is a broad concept which enables you to choose among many experiences from your life. In this case, let's divide the answer into three parts:
Part 1: What is your creative side?
What did you make, create, generate, compose, or build? The obvious answers are related to something like music or visual art. However, creativity can also manifest itself in other fields. If you come up with new ideas or concepts, this is also creativity. Your task is to explain how your creativity works.
Part 2: How is your creativity connected to your personality?
What are the reasons for creating something? Do you like to perform for other people, present your artwork to a broad audience, or demonstrate some cool skills? Maybe you use your creative side to make the world or your community a little bit better? Perhaps your creativity is private, and you use it as a distraction, simply to unwind? Maybe it is about personal satisfaction? Do you feel like you are truly good at what you do, or are there challenging moments? Why is it important to keep going despite struggling with it?
Part 3: How will it help you in the future?
Can you see yourself continuing the creative pursuit in the future? Did it change your way of interacting with people in some sense? What did your creative side teach you? Did you learn to appreciate other people's efforts more? Are you motivated to improve?
What Does the UC Want to Find Out?
Creative thinking is extremely beneficial when it comes to higher education. New ideas on old things and the ability to create something that did not exist before are always valuable and helpful in many cases. This essay should demonstrate that you can think innovatively and produce unique results. UC would like to see that:
you have experience of creating something using your hands or mind
you believe that creative approach is important and cultivate it
you consider the impact you make on other people and the surrounding world in general, as well as the way you are changing as a person
Good Luck with Your UC Essay!
Hopefully, these examples will help you understand what a UC essay is and how to answer the prompts properly. We recommend you to practice and use helpful tips presented in this article. Be genuine, do not be afraid to reveal your true self – your unique personality might get you into college!
If you need any help with your papers or want to increase the chances of getting into a dream college, just contact us. Our experts are available 24/7!