Top List of Online Jobs for College Students
June 25, 2020
Student years can become a great time for fun and entertainment. Also, they can become the first significant period of your adult life. The best way to grownup fast is to start working while studying at college. In fact, both studying and working is quite a difficult deal. It is never easy to deal with both college assignments and job duties.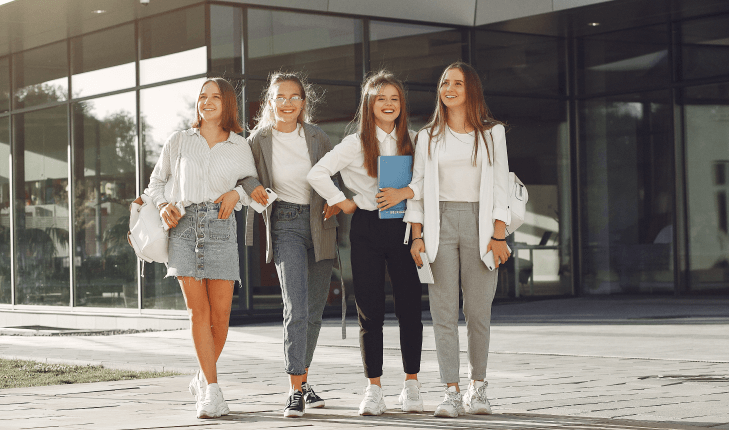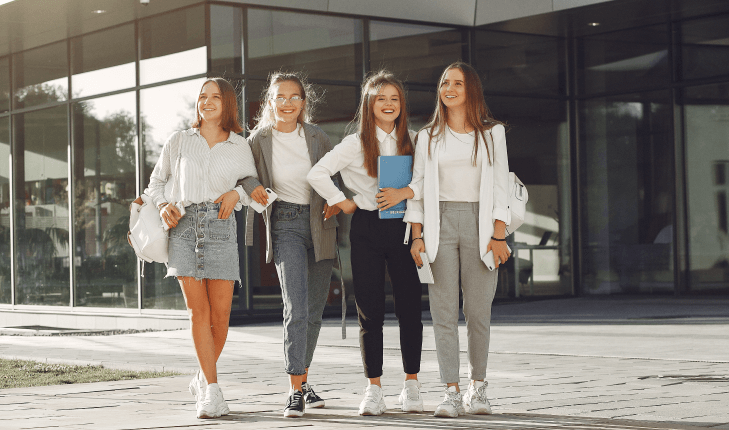 At the same time, students often look for a job while staying at college. Someone needs additional cash, while others want to get the needed work experience. The best way for students to get a job being at college is to check online jobs for college students. In such a case, you won't need to spend additional time to get to your office. You will be able to perform an entire work at your personal computer and in your cozy apartment.
The modern technologies allow reaching for a wide variety of possible online job offers. There are many online jobs for college students these days. Once checking the list of possible vacancies, you can even let yourself to select among the provided list. Since modern employers offer a lot of freelance positions, getting a good job for students is not a problem.
Online Jobs and Requirements for Students
Different online jobs require a different set of skills and knowledge. Thus, when you look for your first online job, you have a chance to select among full-time and part-time job offers. The full-time positions usually require certain expert skills and knowledge. Besides, you get a chance to choose simple job offers that provide fast money and offer a flexible schedule. The freelance jobs are always offered for students.
Many online companies prefer students to obtain their online job positions. In such a case, you can get a working experience before even graduating from university. It can greatly help you once you are looking for your job after being graduated from university. You can check the following list of the most favored online jobs for college students to come up with your options. Be sure to pay attention to all the offers and select the one that suits you and your skills the best.
Favorable Online Jobs for College Students
Surely, there is a list of simple online jobs for students. Still, do not think that it will be easy to earn your money online. You still need to pay your time and effort to complete your job duties. Besides, every job requires constant personal development. Thus, be ready to learn while working online. The biggest part of online jobs requires some talents, skills, and creativity. The paid online jobs are usually most preferred by the students since they do not require to visit an office. Moreover, online jobs bring students a great opportunity to gain new knowledge, skills, and working experience.
Online Blogger
Everyone has already heard about online blogger jobs, but not everyone knows that is can be very profitable. Still, you need to pay your best effort and time to make it so. First, you need to find the best online platform to host your posts. Further, you need to select an interesting topic you can reveal in your posts. Once you have an interesting blog, you can start earning your money.
In such a case, you can follow any of the following steps to monetize your small business:
Sponsored online posts;
Online advertising;
Affiliate programs.
You can promote your blog once using various other online platforms. Be ready to check the target audience for your blog since it will greatly influence your profit.
Your income always depends on the ways of the monetization you use. Moreover, the number of unique visitors influence the possible profit. You need to make every one of your articles relevant to gather the attention of a targeted audience.
Freelance Writer
When you have decent writing skills, it is good to use them to earn some money. Besides, you can get a lot of money even without special knowledge of difficult disciplines. Often, when you write online, you can get paid even when you cover some unimportant topics. Mostly, writers get from $5 per page of the text. Sure, the pieces vary greatly. It depends on the difficulty of writing. Once you completed a lot of written pieces, you would start feeling more comfortable with your job duties. There is no need to get a new task every single day. You can take as many assignments as you can complete once performing your college tasks at the same time. You can easily increase your income once demonstrating good knowledge in various disciplines and some additional skills. Moreover, with a better experience, you will be able to increase your salary once improving your writing and editing skills.
Online Recruiter
If you are not fond of writing but have impressive social skills, an online recruiter position can be the most beneficial. Once working as an online recruiter, you will be asked to bring good potential employees to the company. It is great when you already have people that suit the offered company's job positions. Often, you can have connections with the people who can be the most suitable to become your hired company's employees. Your job duties mostly include a first interview and the negotiations about the salary. In general, the online recruiter gets about $25 per hour. Also, you can get additional bonuses once recruiting an employee who brings a lot of profit for the company. This online job is great for students since it does not require any special skills. Surely, professional connections and great social skills will be beneficial.
Online Designer
Certainly, a designer's job requires some special knowledge and skills. You need to be well-aware of the latest software and designer tools to complete the tasks. Still, if you study design, you can already start gaining your professional experience. Besides, you can always begin with simple assignments. In fact, designer positions are always high-paid. You can select both part-time and full-time positions. Besides, there is a bunch of tools you can work with once preparing your projects. Once working with MS PowerPoint, you can get money for your excellent slides. In general, you can earn about $15 per slide. You can also get numerous clients. Many businesses, public speakers, and startups need professional design services. Dealing with simple tasks, data entry skills will be enough for a position. Sure, you need to have computer literacy, at least basic knowledge of design, and remain creative.
Online Tutor
You can also earn money once teaching other students. Since you have a certain field of study at the university, you can focus on the disciplines you learn. Moreover, pay your time to understand what knowledge you can share with other people, what exact thing you master very well. There are a bunch of vacancies for foreign language online tutors. If you know a foreign language, it will be easy for you to find your students. Besides, you can teach other people your native language as well, since you can get students from any part of the world easily. Even if your strongest skills are in math, it can be very beneficial as well. Many people need to improve their knowledge in numerous disciplines. Mostly, online tutors get up to $25 per hour.
Social Media Manager
The biggest part of online jobs for students includes the position of the social media manager. This job does not require any specific skills or knowledge. Thus, any student who has a few hours of free time per day can get the job. Besides, you can always select a certain company that provides services interesting for you. You will get some responsibilities that mostly cover social media account management. Numerous employers, when getting a social media manager, tend to increase the company's visibility and build the bigger clients' base. Once posting interesting information and data, you can gather the attention of the potential clients. With your efforts, you can get additional benefits and improve the visibility of the company's official website or social media page. Social managers get about $15 – $50 per hour. It depends on the skills you have and the time you spend how much money you can earn eventually.
Virtual Assistant
You can easily become a virtual assistant if you are not afraid of making a lot of calls. This job is paid per hour, and you can earn $10-$20 per hour. Surely, you need to have great communication and organization skills. You will help other people going their business. Mostly, the responsibilities of a virtual assistant include social media management, website maintenance, data entry, research, and customer support service. You can get quite a flexible schedule; still, you will be assigned to provide your services whenever your boss needs it. The job is not very complicated, but it requires your time and an ability to ask quickly and without any visible stress.
Advice
Since there is a bunch of well-promising online jobs for students, you can select any job offer that suits your talents the most. You can always choose the job position that is quite promising for you. Always remember that additional experience can be highly beneficial for your future career.