Grant writing tutorial – best 2020 tips for everyone
June 13, 2020
Grant writing is a rather specific type of writing, which aims to complete an application for a financial grant by various institutions like government, foundations, corporations, trusts, etc. Depending on the goal and the institution, such paper is called either grant submission or grant proposal. You'll probably be surprised to find out that there's actually such an occupation as a grant writer, who is responsible for completing a catchy and accurate paper to win the grant money of businesses, organizations, or even NGOs. Today we will tell you what grant writing is about, what elements it consists of, and what things to consider to increase your chances of obtaining a grant. If you have any questions left, don't hesitate to contact us and to get timely assistance!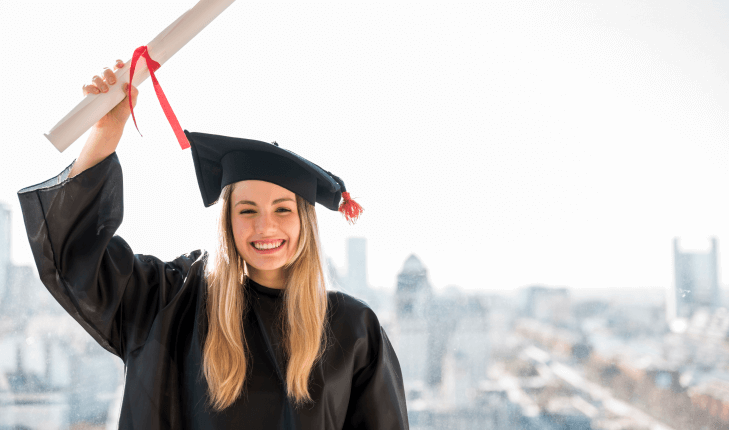 Elements of a grant writing paper
Unfortunately, grant writing is not as easy as completing a book review or even a compare and contrast essay. And unlike a regular paper, it consists of completely different elements. Below you'll find a grant application structure with its detailed explanation.
Cover letter
A cover letter is the first thing the recipient reads when receiving your grant application. That is why you need to make it as interesting and correct as possible. Start with indicating the name or the organization you are referring to. In the cover letter, it's necessary to discuss such points as the sum of money the project needs and the summary of the things that it will fund. However, this part should be brief. There will be enough time and space to dive into more details. If being wordy, you risk scaring the readers, and they will think twice whether the other sections worth reading or not.
Executive summary
Now the reader understands what your goals are and which sum you are expecting. It's the right time to dive deeper into details. However, the executive summary is still not the place where the meat of the project is discussed. In this part, you should tell more about the organization you are representing, its mission, and the project you are planning to fund. Make sure that the executive summary is maximum one page long.
Statement of need
By this stage, the reader knows who you are and what your organization is doing. So, it's time to explain the specific issue you are planning to solve. Make sure you indicate the problem clearly. An unclear issue will make the reader doubt whether it's solvable and worth the money. Another advice here is not to be too gloomy about the problem – the reader may think that the problem is too difficult and complex to solve, and can concentrate on other projects. As well as other sections, the statement of need should be quite brief and concern a particular problem. If it is appropriate, add photos and pictures to highlight the problem.
Goals and objectives
In this section, the reader should understand what the expected result of your project is in case you receive the funding. However, it's not the 'how' section, which is yet to come. At Goals and Objectives, you depict what you'll achieve in a short- and long-term perspective. Stick both to a general and a more specific solution. For example, you may start by saying, 'We are going to provide books to all low-income families with young children in Williamsburg' and then continue with 'During the first month we will purchase and deliver 1,000 educational materials to elementary school students within 40 miles'. As you move from the general to more specific, the reader understands your motives and projects better.
Methods and strategies
Finally, here is the section where you connect the issue and your goals to explain how the problem is going to be solved. Methods and Strategies be as detailed as possible. It is the most important section of the grant proposal, and the decision whether to fund the project or not greatly depends on how well you'll do the job. Don't forget to include statistics, data, numbers, tables, charts, and any other information that will make the outcome clearer and more specific.
Evaluation plan
If your project requires money (especially if the amount is significant), the reader will want accountability. In this section, you should describe how you evaluate the program from a long-term perspective and to explain how the money is used. The Evaluation Plan is used to ensure the reader or the organization you're referring to that the money will be used on the project and won't land in someone else's pockets.
Budget
Evaluation Plan and Budget sections are often united into one. However, the Budget contains a spreadsheet with detailed expenses.
Organization information
Here you can tell more about organization's history and background. It doesn't matter whether the organization has been operating for years or is freshly formed: the reader must know what you've done and what your principles are. The person or department that is considering whether to fund your project or not will definitely want to know who's in charge and whether this person or team is worth the money. If possible, include biographies of the leading organization members – education, background, experience, and so on. Sometimes it's also relevant to tell briefly about their hobbies and family. However, the most important element of the grant proposal is the preparation stage, where you outline everything that you're planning to do with the paper. After identifying the potential sponsor, you must research everything about the company and the people who will make the decision whether to give you money or not.
Time-tested grant writing tips
Now, when you are aware of all the sections, your grant application should consist, it's the right time to introduce you to the most effective writing tips. After conducting thorough research on your specific proposal and its elements, don't forget to follow the advice below:
Be a storyteller, even if the topic is scientific. A grant application has a scientific language and can be rather boring, so you should always use a storytelling tone to simplify the reading;
Include a case study. Instead of abstract benefits of your project, try to include information about a real person or problem it helped to solve. Show the real need in the project;
Use thesauruses and dictionaries. To make your grant application more vivid and alive, find new words and synonyms online or in paper dictionaries. This will enrich the language and may influence the final decision;
Research the best practices. Include opinions of experts and professionals to back your point of view;
Write several drafts. It's very difficult to create a perfect document from the first try, even if you are an experienced writer. That is why don't worry if the whole process will require two or even three drafts;
Use short and clear sentences. Long sentences bore and confuse readers, so it becomes difficult to gain their attention. Instead, stick to short and simple sentences;
Hire a proofreader. It's difficult to find all mistakes in your document because you're already used to the text. That is why it is always a good idea to hire a professional proofreader or at least to ask someone experienced for help. Even the best grant application will make a bad impression if it contains lots of typos and mistakes.
Grant writing example
There are different types of grant applications, depending on your goal and project type. However, below you'll find a general grant cover letter example that will help you understand what the committee may want from you.
In case you need more examples to boost the imagination, don't hesitate to turn to us, and we'll introduce you to the best and the most accurate grant applications ever created!
12/07/19
Mr. Smith Williamson
Executive Director John's Foundation
11 Wall Street Washington, NY 03227
RE: EDUCATE AND PROSPER Project
Dear Mr. Williamson,
Midland High School is happy to present the below proposal. We are looking forward to teaming up with you and to create an educational program for students with low income, who are one year behind the grade level. The goal of the Educate and Prosper project is to give all students equal opportunities to read and learn, improving their grades, and increasing their chances of entering colleges and universities. During the last few years, we have been testing the Educate and Prosper project inside a group of 15 students from low-income families and have seen huge improvements. Most of the participants increased their knowledge at least by one grade level. The Educate and Prosper project provide those in need with all the educational materials and additional classes with teachers and other specialists. We have witnessed measurable improvement and are looking forward to expanding the project to cover the needs of all low-income students at Midland High School and other schools in the area. Our project requests $15,400 in funding to purchase software, training programs, and tools to equip students with all the necessary means of education, including computers, textbooks, and writing instruments. We appreciate that John's Foundation is interested in helping Midland High School students to improve their skills and to get a chance for a bright and prospering future. Please, call us at 504-111-0000 if you need any details or have questions left.
Thank you,
Amanda Smith
Education Coordinator Midland High School
134 Pine Street, FT 45689
Need help with grant writing? Contact us!
Grant writing is a very complex and challenging process because it consists of multiple stages, sections, and involves lots of people and resources. It is a responsible paper, which can influence the lives of tens of people. If you don't have enough time, motivation, or skills to file the grant papers on your own, we strongly recommend contacting our writers and experts. We are a team of scholars and scientists, who know exactly how to get funding even in the most demanding project. We'll write a perfect grant application for you, and you won't have to worry about a thing!