What is an expository essay?
June 11, 2020
This type of essay defines or explains some points in a clear, logical, and concise manner. For instance, you can explain how to complete some action or process, describe some particular situation.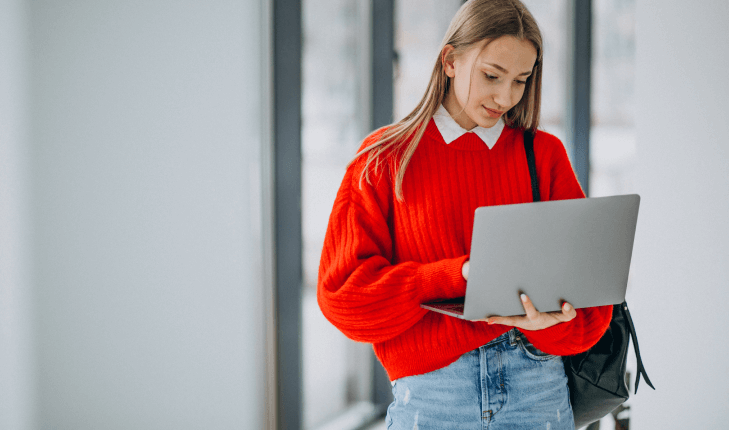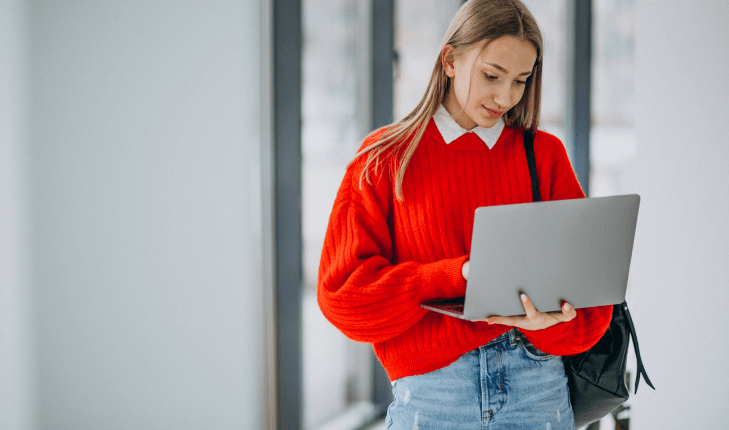 Such analysis should be based on a balanced and impartial review. For this purpose, you need to rely exclusively on facts without adding personal opinions and emotions. So, writing an expository essay can be even difficult, sometimes comparing with other types of essays.
To make a long story short, for this essay, you need a lot of accurate and reliable information and you need to analyze it thoroughly.
Types of expository essays
Depending on its purpose, there are several types of expository essays:
A definition essay is designated to explain the meaning of a term, theory, or concept. This can be some concrete or abstract thing. For this type of essay, you may describe the meanings of any particular thing and indicate the associations that usually come to your mind when you mention such a thing.
Classification essay deals with a subject that you expand and divide into separate groups, usually from general to specific. Each category requires examples.
The cause and effect essay shows connections between some things, people, or places. Particularly, you identify what impact one thing has on the other. You also explore the causes of why certain things happen.
Compare and contrast essay deals with the common and different features of some people, things, or places. During your comparison, you focus on similar sides of things. For making your comparison, you emphasize the differences between these things.
The process essay clarifies how any certain thing or process works. To make this essay, you should explain something step-by-step or provide your instructions for a reader.
Problem and solution essay indicate some problematic issues and suggestions for their resolving. For this type of essay, it is extremely important to find the tested solutions only. If they are absent, indicate the most likely workable solutions and state briefly about all existing uncertainties in this regard.
Expository and argumentative essays
These two types of essays are very much similar. However, they have certain peculiarities:
| | |
| --- | --- |
| Expository | Argumentative |
| Objective | Subjective |
| Write this essay from the third person perspective | Write this essay from the first-person perspective |
| Describe any topic impartially | Support any opinion against or for something |
| Your thesis statement is related to a topic | Your thesis statement is related to arguments |
Writing process
Taking into account the overall complexity of writing, its proper organization has crucial importance to accomplish it successfully. Making your list of questions can significantly facilitate your work and help to form your roadmap. For your convenience, here are the approximate stages of your writing:
Self-preparation Try to imagine that you are going to explain something to your friend in detail. This will help you to accelerate such a writing process and make your essay easy to read.
Choosing your topic
If you have been assigned a topic, try to become interested in it, find some practical implications for the results of your analysis. At least, you may be interested in the overall writing process. However, if you can choose your topic, then pay special attention to your target audience, additionally to your preferences. Think about any topic that can make your readers interested and bring some value to them.
Doing your research
For this type of assignment, it is especially important to find only reliable and accurate information about your topic. Make sure you find such reliable sources: official websites of public authorities, books of well-known specialists, articles in reputable journals, etc.
Evaluate all information you find critically. Additionally, it will be useful to look for samples of similar essays to facilitate your writing.
Outline your future essay
To expand your topic properly, and consider all details, make an outline for your essay on a separate paper. Here are some suggestions about things that such an outline should include:
the basic structure of your essay: the introduction, the main body of your essay, and its conclusion;
the main points you want to include along with all supplementary statements;
your arguments, their structure, and places for inclusion in your text;
supporting evidence (schemes, images, statistics, etc.);
the conclusion of your essay with your findings or suggestions.
Draw special attention to your thesis statement. You should simply inform your future readers about the point you are going to speak about, without arguing in this regard.
Writing process
During your writing, keep in focus your thesis statement and prepare your text in line with it. For your first draft, simply create your content without interruptions or its revision. At this point, any excessive restrictions and reflections can prevent you from making really good statements. If they are not perfect from your perspective, you can always edit such afterward.
Pay special attention to transition words between your paragraphs. Your text should be flowing.
Edit your essay
If you can afford this, it is always useful to look at your ready-made essay after a couple of days. You will be able to see it from the new perspectives and make adjustments, if necessary.
To make your essay more enhanced, you may also check your grammar, spelling, readability by using various online services. You can also form your approximate impression of how future readers will perceive your essay by simply reading it aloud.
Finally, you can also give your essay to somebody else to review and amend your essay based on their suggestions.
How to structure your expository essay?
When you have selected sources and elaborated ideas for your essay, it is time to divide your content into the following parts:
Introduction
It should be informative and concise. Start your essay with a catchy statement to interest your future readers. Try to show some benefits they may receive after reading your essay. Indicate in this part of your essay a thesis statement that you are going to expand further. To make this statement exactly as you need, here are some tips for you:
introduce facts that may be important for your readers;
explain the main idea to your readers;
clarify your goal for writing this essay.
At the end of your introduction, place a transition sentence to the subsequent paragraph.
Main body
It should include approximately 4-5 paragraphs. Devote each one to the relevant key statement. Note that such statements should align with the main thesis statement and expand it further.
Add to each key idea enough supporting arguments and examples. Also, explain why all the provided information is valuable for this essay. Such examples may be, for instance:
definitions;
quotations;
statistics;
descriptions;
graphs;
charts;
images.
Conclusion
This part of your essay should serve as an overview of your content. You reaffirm in this part the importance of your topic and research, briefly state the main arguments, and present possible solutions for the described issue or process. Make your conclusion very informative and concise, keeping in mind that your future readers will refer again exactly to it in the future.
Main writing tips
To make your writing more effective, keep in mind the following quick tips:
don't make your essay argumentative, and you should simply describe any process or thing;
think critically during your research and writing;
rely on the facts only;
during your writing, presume that your readers don't know anything about your topic;
make sure you indicate all statements in a logical manner;
do your best to remain objective, avoid including your personal thoughts and emotions;
check your possible errors by using various online services.
Topics for your practice
To gain more writing experience, you can choose one of the following topics to practice:
Approaches for the effective learning of foreign languages
Memorizing new words easily
How to achieve more during the same period of time?
Tips for riding a motorcycle safely
Maintaining your healthy lifestyle
Approaches for crime prevention
How to decrease the adverse influence of social media and modern technologies on interpersonal relations?
Ways for becoming more pragmatic
Dealing with stress in the modern world
How to manage your time and resources effectively?
Ways for decreasing the number of divorces
How to become a vegan without extra stress?
Describing love briefly and plainly.
What makes people successful?
How to see the best investment strategies?
Ways for exploring and realizing your leadership qualities
How to promote your accounts in social networks?
Necessary things to know about developing new skills

Things to consider when you choose your writing service
There are many services ready to help you with your essay writing. To make a good choice, pay special attention to these things:
experience;
flexibility;
readiness to hear your requirements and feedback;
high-quality writing works;
doing all assignments in time;
guarantees of confidentiality;
no plagiarism;
support 24/7;
optimal prices;
guarantees of receiving your money back.
Summary
The expository essay differs from other types of essays, especially from an argumentative essay, as it is related to the simple description of things or processes. To make your essay expository, don't include any personal opinions and considerations.
Divide all your content into separate paragraphs. Your expository essay should include its introduction, the main body, and its conclusion. Make sure that all your text is related directly to your thesis statement and expands it properly.
It is important to write your essay in a logical and clear manner. So, even a non-skilled reader could grasp your explanations easily.
Both your introduction and conclusion should be informative and catchy. In these parts of your essay, future readers will remember most of all.
We will be glad to offer you all these services and options. Just feel free to contact us, and we will be glad to help with your assignment.