Writing a capstone project: recommendations and guidelines for students
June 7, 2020
In the last year of studying, students of high school receive a task to prepare a capstone project. This is a type of academic assignment that serves as a summary of your knowledge of the discipline and your experience. This can be a separate school task or a part of a course at your college or university. Also, the disciplines can be diverse, starting from IT or engineering and ending with business or nursing. Read this article to find out more about the significance of this task, guidelines for writing, recommendations, and topic ideas.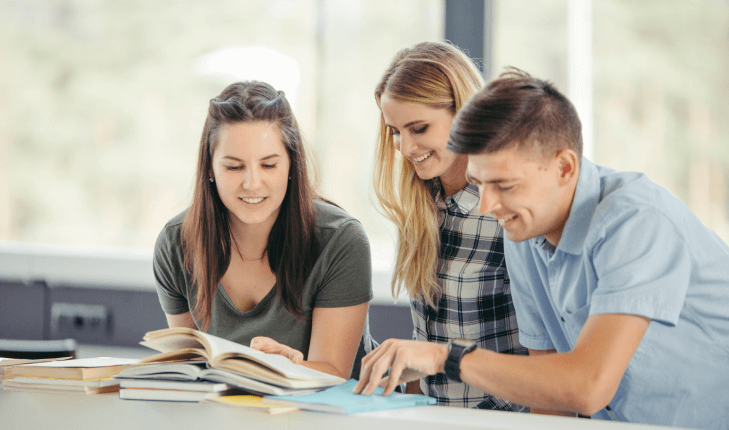 Basic info about a capstone project
To estimate the skills and knowledge students gained during the course or semester, teachers and professors give them a task to prepare a capstone project. There is no definite form for presenting your work, so it can be a case study, research paper, a focus group study, and so on. The difficulty level and the type of your project depend on the course and the requirements of your teacher. As a rule, topic, and a format of the work are connected with your future specialization and require not only a good knowledge of the topic, but also great writing, communicative and analytical skills.
The size of the project can also vary depending on the requirements and the topic. After preparing the project, you will have to present it as well. This performance is required for showcasing your public speaking skills as well as your awareness of the presented material.
Step by step guide on writing a capstone project
Come up with a topic
As soon as you know when and what your project will be about, you should think about the topic for it. You can take some notes during the course, collecting the issues that are interesting to you and might be suitable for your work. Also, detect the topics that you can handle. Focus on the issues that are close to your life experience. It should be connected to your skills and knowledge that are relevant to the discipline. Keep in mind that you will have to spend a few weeks with the chosen topic, so make sure you will be able to cover it and not get bored.
Write a capstone project proposal
This is a piece of text of no more than 200 words where you present your teacher what you are about to work on. It should include the following information:
the topic you choose and why;
your background relevant to it;
a set of sources you are going to use;
your research plan;
the purpose of your project.
In some cases, you also need to include the literature and methodology description you are going to use in your study. Follow the instructions for writing a capstone proposal from your tutor.
Collect the data
Define the sources of information related to the objectives of your work. You can find them in the recommended literature of the textbook from your course and use them as a starting point for your research. Save all the books, papers, and websites you find helpful in one document for creating a list of references. Highlight the most relevant and useful articles. Conveniently arrange them so you could easily find relevant data.
Define a suitable structure
The capstone project can have various structures, and you need to define the one that will disclose your topic in the best way. But for a start, you can use the typical structure sample:
Title page;
Intro;
Literature list review;
Description of the used methodology;
Results of your findings;
Resume of your work and offers of the solutions;
List of references.
Arrange your work
To develop a quality project, you have to plan your work. You can create a calendar and set deadlines for each stage of work. It is okay if you need to correct the terms for different tasks, as some of them can be easier than you expected, while others can be more complicated.
Start writing
As soon as you have an idea, materials, and structure, you can start writing. First, create your thesis statement that reflects the purpose of your work. Then work on the main part of your paper where you describe and analyze the problems. As soon as the main body is ready, you can write an intro part and a summary of your work. The literature review provides an analysis of the received information. The description of the used methodology provides the analysis of your research. Then describe your findings. Finish your project with a conclusion where you summarize your findings and offer a solution to the detected problems.
Proofread and edit the text
As soon as you have the first draft of your work, proofread it. Check the logic of the structure. Delete the sentences that are non-important. Correct grammar and spelling as an academic work need to be mistake-free. Make sure that the chosen tone of your work suits its academic nature. Format the text according to instructions of your school, college, or university. If there is time, ask your friend or older student to read your paper and give you feedback.
Prepare the presentation of your work
This is the most important part of your project. You can write a meaningful text, but without any ability to present it properly, you do not have a chance to get a high grade. A quality presentation is proof that you know the topic well and can describe its main aspects. Moreover, the committee will ask you questions, and your answers will also signal the depth of your knowledge of the topic. So before the presentation, make sure you know your project and the topic deep enough.
Tips for preparing your paper
Here are some additional recommendations that will help you in your work:
Follow the requirements of the task. If you have particular instructions on the type, size, formatting, and other aspects of the project, stick to them.
Develop a clear structure for your project. To arrange your material in an understandable sequence, create a suitable structure for your text.
Come up with a strong thesis statement that reflects the importance of your work.
Arrange your work. Create a schedule to plan your time wisely.
Use only reliable sources. The credibility of sources defines the quality of your work.
Use one suitable tone for your text. Write your work in academic style and make sure it does not feel like a narrative or personal writing.
Stay in touch with your supervisor during the preparation process to make sure you follow the instructions right.
Common mistakes in preparing a capstone project
Here are some most frequent mistakes student usually make:
Choosing a too complex topic that takes a lot of time and requires a lot of calculations. Your topic should be deep enough to show your expertise. But if there is too much information and too many aspects disclosed, you might lose the interest of your audience.
Copying somebody's works. Sure, you can use various materials in your research, but your work should be the product of analyzing and comparing, not copying. If you refer to the previous study, you should make it clear that you quote somebody's work.
Using long sentences. To make your text sound serious, you might start composing complex sentences. However, your work should be understandable and laconic. Use the suitable size of the sentences to reflect the point.
Skipping proofreading. After numerous days of writing, you must be tired and want to finish the work as soon as possible. But keep in mind that proofreading is significant for making sure your text is mistake-free and logical.
Topic ideas for high school capstone projects
We have collected some of our ideas that high school students can use for their capstone projects. Here are their short descriptions:
Create a business plan for a startup that can be founded in your city.
Interview a member of a school administration. Tell readers about the everyday duties of this person.
Prepare a presentation on AIDS/HIV for your class.
Create your journalistic team and publish a paper.
Apply for a dentistry internship and write a report about your experience.
Interview a local theatre actress and discuss the place of women in the theater world.
Interview a local police officer and describe the criminal situation in your city.
Create a plan for a class space journey.
Plan the campaign for collecting funds and food for the local charity foundation.
Analyze the directing techniques of your favorite movie director.
Final words
We hope our recommendations will be useful when you work on your capstone project. With given guidelines, tips, and topic ideas, you can save a lot of time and produce a great paper to impress your teacher and get a great mark. However, if you see that there is no time to complete the project properly, you can delegate this task to our professionals. We understand that students nowadays are overwhelmed with assignments, so we offer expert help in your academic chores. Just contact our support managers and find out how you can solve your writing issues.